Did you know that 11 ink and toner cartridges are thrown out to landfills every second?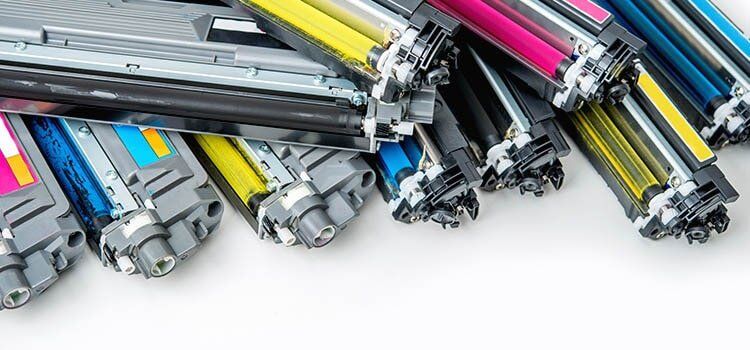 Crazy isn't it?
Now isn't it necessary to think about what to do with old laser toner cartridges you've been so carelessly dumping in the trash can and adding substantially to world waste?
Toner cartridges use an engineering-grade plastic polymer in their making, which takes ages to decompose and degrade. Besides, if the toner leaks from the cartridge, it can further pollute and contaminate the environment.
And let's not forget the fact that the carbon black toner is classified as carcinogenic by the IARC (International Agency for Research on Cancer).
But all these environmental and health hazards are avoidable by two simple processes.
Recycle and reuse!
What to Do With Old Laser Toner Cartridges – Recycle or Reuse
The good news is:
Laser toner cartridges are not only fully recyclable but doing so is also easier now, more than ever.
There are a thousand ways of reusing and recycling old toner cartridges that can benefit the planet.
It saves us from a considerable amount of waste going to the landfills, it conserves fuel and other resources that go in making new ones reduces pollution that is produced as a result of incinerating them, and most importantly it helps us shape a greener, cleaner environment for our future generations.
But how do you do that?
Here we present to you some great ways to simply recycle, or make the most out of them by reusing them.
Get Them Remanufactured
There are quite a few cartridge suppliers that encourage and offer to take used third party laser toner cartridges and remanufacture them for reuse.
You can find one such remanufacturer in your area by doing some research. And the best part is:
You may even make some money from it!
These refurbished cartridges are processed again and are then sold for a fortune considerably lower than new ones. The quality of these recycled cartridges is very close, if not equal, to the new ones but at a fraction of the original's cost.
You may want to seek the standards such facilities use for ensuring the quality of these used cartridges. Many don't accept ones that are broken or bent.
So be prepared beforehand and use your cartridges carefully if you plan on donating or selling them to remanufacturing companies.
Donate Them to Be Reused
You may donate them to a charitable organization or an office supply store in your area. Such stores refill and resell them at a very low cost.
Do some asking around and find out such charities or stores near you and ask if they accept empty toner cartridges.
If they do, jackpot!
You can save the planet by doing charity and donations.
You must feel like a saint!
Make Money Out of Them
What's better than making money out of something entirely useless to you?
There are many options where you can sell your empty cartridges in bulk. One good option is eBay. You can wait till you gather a handful of them and then create an attractive listing on the platform.
Add all essential details, for instance, the manufacturer's name, model numbers, color, and if they have been refilled or not. You can also add a few eye-catching pictures as well.
Remember, virgin cartridges, or ones that have not been refilled are more popular and help you gain the most revenue.
Another mention-worthy option for selling your used toner cartridges is some online websites that offer to buy them.
Better yet, some even pay shipping charges themselves. All you have to do is search for such options online, look for their terms and conditions, and start making money while you make the planet greener.
Win-win!
Show Your Crafty Side
If you are into arts and crafts you're in for a treat. Empty cartridges provide a great base for many artsy DIY projects.
You can turn them into pretty pen holders, trays, decorative art pieces, and so much more. There are a million brilliant ideas for reusing them available online.
So get your creative juices flowing!
One thing you need to be careful about though is the fact that they can leak and the toner can leave your clothes and hands stained. So be extra cautious while handling them to avoid such messy situations.
Refill and Reuse Yourself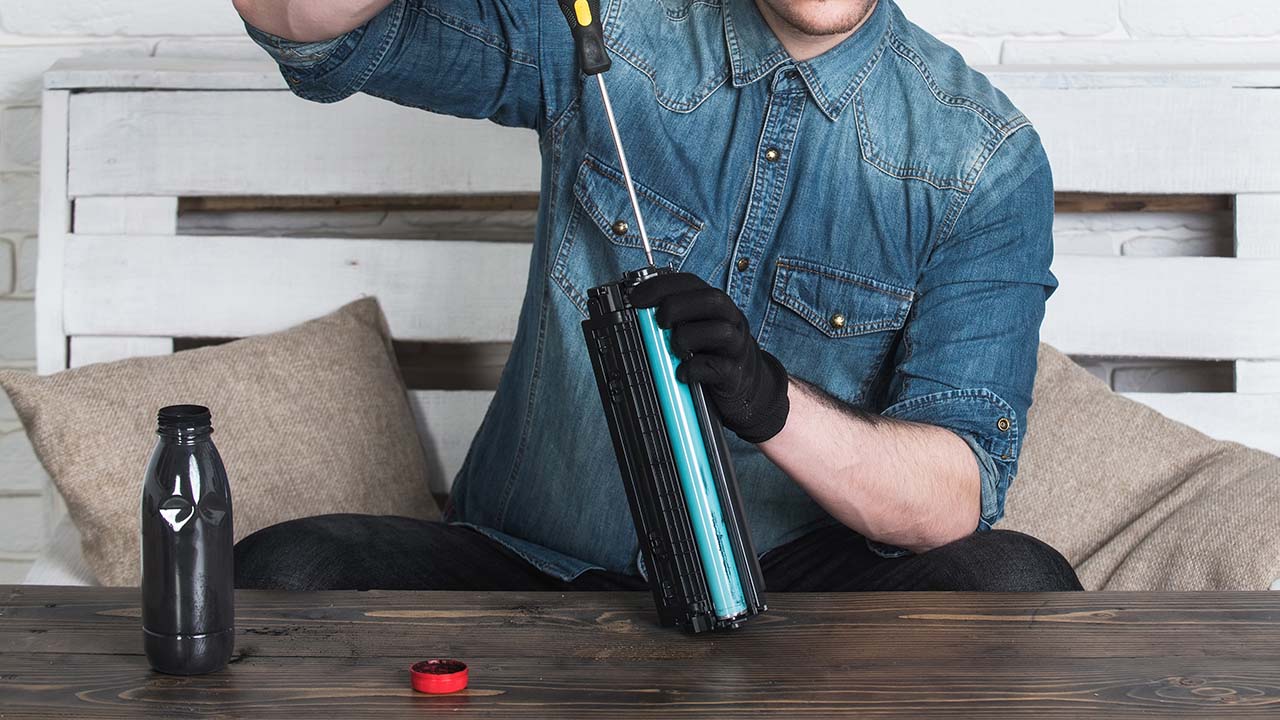 This one is a no-brainer. You can simply get a refill kit and use your empty cartridges again to avoid abandoning them in the trash.
Such kits are easily available in office supply stores for both inkjets as well as laser toner cartridges.
You can take these kits and your empty cartridges to a printing facility or also do it yourself. The kits come with a manual on how to refill, you must study it beforehand to avoid any spills.
A syringe, ink, and screw tool are also included. You can also let a printing center refill for the first time and also show you how to do it, so you can repeat it by yourself next time.
Although, make sure you use the right type of ink which is compatible with your cartridge.
Recycle for What it's Worth
Finally, look for ways to recycle the plastic and metal used in them. Your search for the thousands of organizations now presents and works for a sustainable future.
You may donate or even sell them your used cartridges and they will do the rest. This way you'll get rid of the clutter on your office desk, feel good about saving the planet, all the while saving a considerable amount of plastic from sitting and polluting the land for thousands of years.
The recycling facilities will take the plastic and metal out of them, melt them, and shape it into another cartridge or something else, contributing to decreasing the amount of waste being accumulated in our landfills.
Recycle today for a better tomorrow!
Conclusion:
Whether you reuse them or refill them, what to do with old laser cartridges is entirely up to you.
We have provided you with 6 excellent ideas for making the most out of them.
Read, think, and decide which option will be the best for you. Because one thing should now be very clear to you.
Throwing them away in the trash is not an option. The amount of waste already burdening our planet is huge, and we cannot afford more of it.
So, don't be bitter, avoid litter!