There is no exaggeration in saying that off-road lights can make night driving much safer by improving the overall peripheral vision along with effective forward movement.
Basically, off-road light can add value to any car, seriously. When you add additional off-road lights in front and around your vehicle, it will definitely ensure extraordinary vision and overall lightning for driving.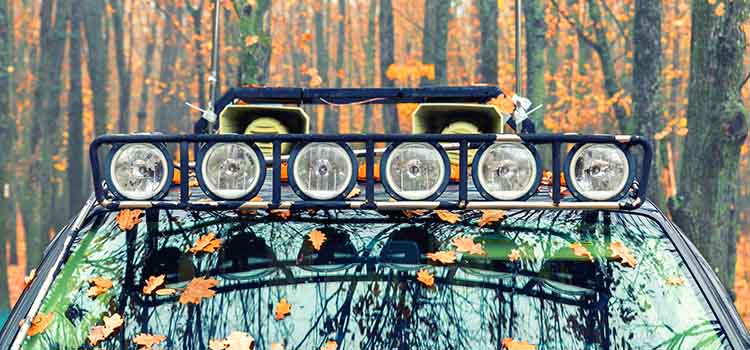 Generally, you can activate the off-road lights using a separate switch that lacks links to the high beams. But guess what? You can wire multiple off-road lights to one switch, making it a much more convenient option.
These lights aren't allowed to use anywhere else except the vehicles, whether on the streets or roads.
Don't worry! We have got your back with our ultimate guide. It will help you get the most accessible way to wire multiple off-road lights to one switch making it convenient. Let's get right into the details!
Benefits of Off-Road Lights
Before heading forward to our guide, it is necessary to consider the expected benefits of using off-road lights.
When going off-road, you need lights that can last longer, thanks to the LED off-road lights, designed to last for extended times. That's a significantly valuable advantage to the driver.
Moreover, the off-road lights can last for more than 30,000 hours that's a significant advantage over halogen lights lasting approximately 1000 hours. What about traditional bulbs?
Well, these bulbs will automatically stop working without sufficient warming. Yes! You heard that right.
And you know what? Off-road lights are highly safer and will never go out whenever you are planning to do off-road driving.
Besides this, off-road lights are considered a high-energy efficient method that makes them ideal for not draining the batteries immediately.
When you are off-road where the service station is far away, these lights must be your top priority.
The LED off lights offer increased efficiency, allowing them not to generate excessive heat, making them highly convenient. It is beneficial in harsh weather conditions when there is heavy storm and dust in the air.
Lastly, these lights are undoubtedly environmentally friendly compared to other options. You can recycle them easily and are highly non-toxic, keeping you and your loved ones safe.
How To Wire Multiple Off-Road Lights To One Switch? Step by Step Guide:
Do you desire to wire multiple off-road lights to a single switch? Well, it requires a full array of steps to complete the operation.
Off-road lights will already cost you a hefty amount, and if you hire a professional to install them, it will be costly, trust me. You can install the lights yourself! You have to get through every step to get it done accessibly.
You must follow every step carefully if you want to get the experience you desire. Follow up the steps mentioned below.
Step 1:
The foremost step is to get an appropriate place on your car's dashboard to put on the switch. That's because this switch will help in activating the off-road lights whenever turning the car's high beams.
Many vehicles may feature a high-quality pop-out style to mount the switch effortlessly. But wait! You may require drilling a hole in your dashboard.
Step 2:
The next step is to mount a relay in the engine by placing it near the battery. Ensure to avoid the areas where engine hot spots or excessive exhaust might occur.
You can use the preexisting holes or drill a new one to put the relay.
Step 3:
What's next? Now you need to run a ground wire to the earthing point. It's beneficial to make the proper connection by putting off the grit or paint.
Step 4:
You have to run the wires from the dashboard switch from one terminal throughout the firewall leading to the vehicle headlamp.
Step 5:
Now it's time to run the high-end colored wires through the firewall reliably out of the relay. Attach the cables durably on the other terminal to the dashboard switch for performance.
Step 6:
This step marks running the wire from the relay to the off-road lights. Every off-road light must get a ground wire that's connected reliably to the chassis.
Step 7:
Do you know it's time to run your batteries wires from the relay to the whole battery using the switch in between? Got it?
Step 8:
Now you have to test the lights! Firstly, check the driving lights whether they are working appropriately on high beams or not. Secondly, you should also test the overall operation of your switch for better functionality.
Step 9:
Once you have tested the light, it's time to adjust the beams. It's recommended to complete this step at night as it will allow you to position the light as you want to get maximum visibility.
Furthermore, it's crucial to adjust the beam heights accurately where you need them; therefore, this step is essential to consider. Lastly, you can tighten the bolts once lights are positioned.
The Bottom Line: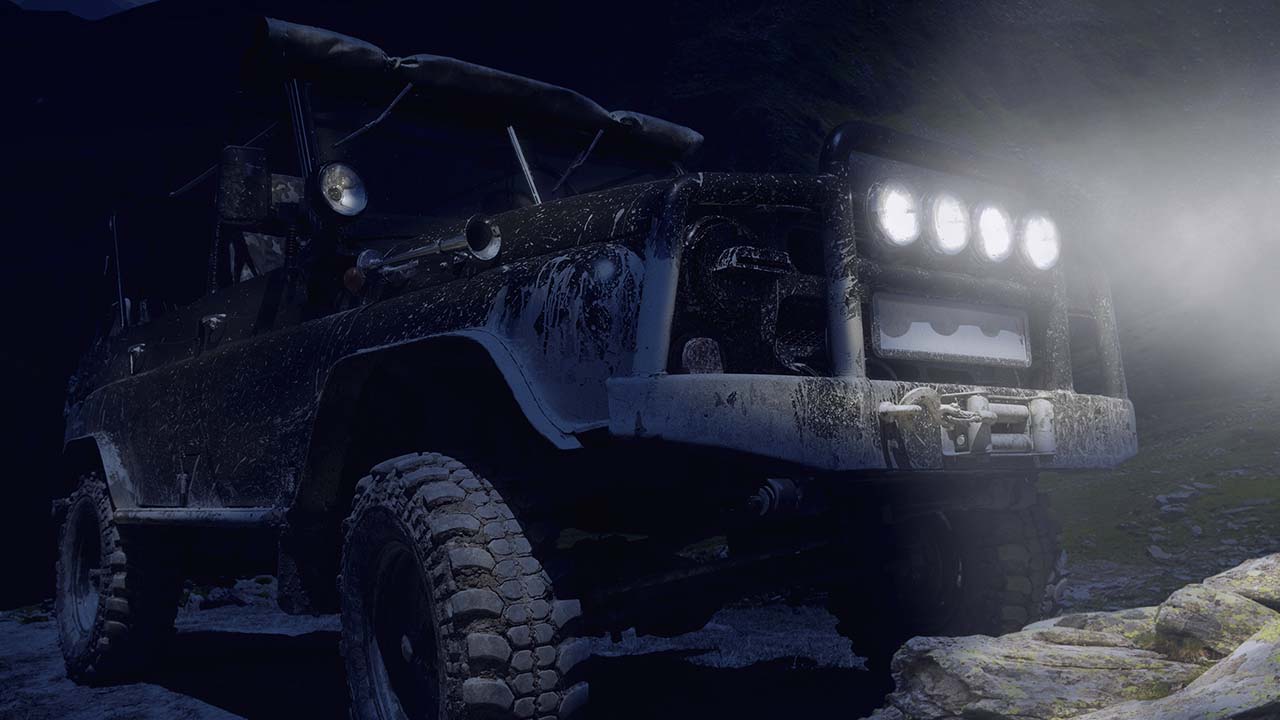 Overall, off-road driving needs your consideration. When we talk about off-road driving, efficient lightning is a necessity rather than an accessory.
Wiring multiple lights to one switch have made things more regular and convenient to the users. If the option wasn't available, it was pretty daunting to wire various lights individually to switches.
That's hectic work, isn't it? Well, that's exactly true!
There are more chances of accidents without effective off-road lights, only because you cannot see the road. That's the most undesirable thing anyone can get through.
Whether you use a jeep or truck and even ATV, off-road lights are necessary because the typical headlight doesn't work reliably at night.
After getting through this article, you might know the steps required to wire multiple off-road lights to a single switch. I hope you get the most accessible experience! Thank you for reading!