Having a Whirlpool dryer offers you endless benefits with combined features, and there is no doubt about it.
Additionally, a Whirlpool dryer performs many functions like monitoring temperature levels and moisture and reducing noise and tumble clothes periodically, therefore, removing wrinkles.
Moreover, it steams clothes while adjusting to the entire drying time. Basically, the time depends on what the load size is and what's the fabric.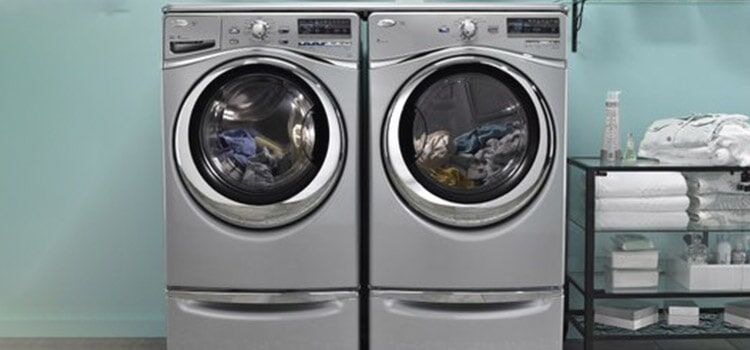 It acts accordingly! You can't get over such a beneficial tool, isn't it? Well, that's exactly true!
Despite having so many advantages, the only thing this whirlpool dryer cannot perform is to reset itself. That's the only task done by the user.
Resetting the machine is an intimidating task if you lack sufficient information. It requires a few additional to reset devices in different ways depending on the problem it incorporates.
Here we have done a detailed discussion on resetting the machine with other errors and issues. Let's get right into the steps you need to follow!
Complete Power Reset
Generally, a whirlpool dryer requires incredible power to work effectively without causing any problem. Therefore if there is any issue with the circuit breakers in your home, the dryer lacks efficient functioning.
Suppose a circuit breaker is blown or it provides less power, the whirlpool dryer will not work as it was supposed to.
In that case, the dryer will start, but it will not perform any additional tasks like wrinkle prevention, or it won't even heat up.
Therefore at first, you have to replace the fuses to perform a power reset in your dryer. Unfortunately, it is not easy to reset the machine as there are different types of errors that the equipment may show.
Whirlpool dryers offer three common types of mistakes, and you must know the complete process to deal with all of them perfectly.
Let's take a closer look!
PF Error Code
Is your whirlpool dryer showing PF error? If yes, then here you will get an effective way to reset the machine with ease. To be honest, it happens due to a power failure.
Therefore you have to restart the dryer so it can run effectively. Follow up the following steps to deal with this issue!
Firstly press the start button for only a few seconds.

In this way, the dryer will restart automatically.

But wait! What if the dryer doesn't start up automatically? Don't worry! Here's what you can do!

Select the new cycle options and ensure you select the right one.

Now press the start button so that the dryer begins to run.
AF Error Code
Another frequent error code showed by the whirlpool dryer is the AF error code. It determines that there is low airflow to the whirlpool dryer.
Although when this error occurs, the dryer will run consistently without stopping. In other words, it allows you to push any keypad so the code gets cleared.
Here's what you need to do if you experience such an error code in your dryer.
You should enable the whirlpool dryer to complete the drying cycle first.

After that, you need to clean the exterior vent hood and the lint screen, and the hose.

Ensure that you eliminate the entire excessive lint.
Once you are done with these steps, you can push the start button by selecting the new timed cycle, therefore, restarting the whirlpool dryer ideally.
L2 Error Code
The last code appearing on your whirlpool dryer is the L2 code. If you come across such an error code, there's no need to freak out as it can be removed with ease.
However, firstly you must know what the error indicates. Evidently, this error code tells you that there's an issue with your power supply.
Follow up on the following ways to remove this error from your machine.
You can press any keypad, and the error code will get clear from the display.

Is there any heat to the dryer! In that case, you can disregard the code.

Now create a new timed cycle.

Well, it is not necessary to reset the complete whirlpool dryer.

But what if the dryer lacks heat? Then the foremost important thing is to replace the circuit breaker.

You have to disconnect the power supply to your whirlpool dryer.

Firstly restore the power and then reset the machine.
General Reset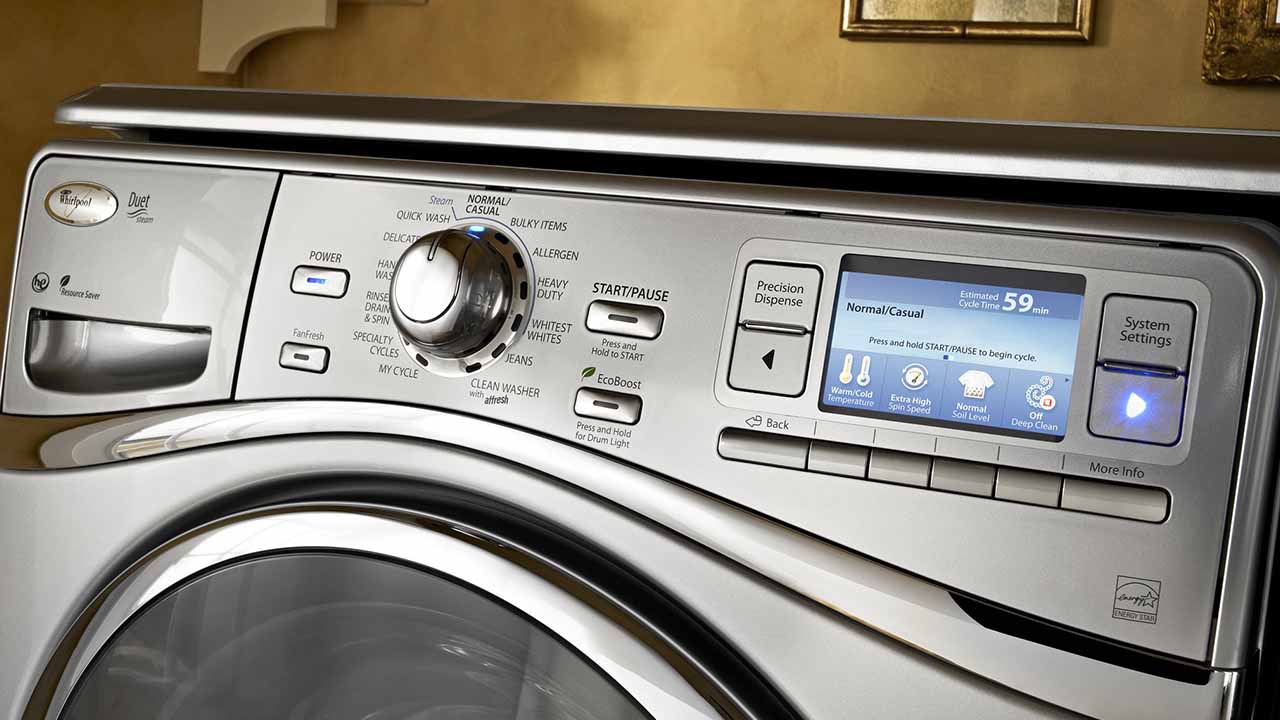 Suppose your whirlpool dryer doesn't show any error code, but it is not operating simultaneously. That's because the machine needs a general reset.
The equipment needs complete assistance and your attention to perform it perfectly.
To have a general reset, you need to disconnect the power supply. Now what? It is crucial to wait for at least 30 minutes as it will help you to reset it.
After that, you can reconnect the supply and start using the machine usually. If any error code appears, follow the steps mentioned above. Or, if there is something else, ask Whirlpool for advice.
There are a few problems that can be solved without assistance. The only thing you need to do is to have enough knowledge to deal with it. It may look complex but trust me.
It is not! The following are the most common problems showed by whirlpool dryers, and you can follow the steps mentioned to deal with them.
If The Dryer Does Not Run
What if your dryer is not operating as expected? That's the most typical condition a whirlpool dryer features. To deal with this issue, you can follow these steps and make the tool effective for functioning.
Step 1
Here's what you can do
Check the entire home circuit breaker and fuses.

Reset all the breakers that are tripped and change the blown fuses.

Generally, the whirlpool dryer uses two circuit breakers.

Once this is done, it will operate automatically.
Step 2
What's next? You have to close the whirlpool dryer door sturdily. That's something familiar, but it doesn't allow the dryer to run effectively. Whenever the door is ajar, the dryer will lack correct operation.
Step 3
Now once this is done! You have to press the start button. Ensure to hold the button for almost five seconds.
That's crucial! It's the standard time but if you are putting larger loads, make sure you control prolonged periods.
Therefore it all depends on the weight of your load.
When the Whirlpool Dryer is Not Drying or Taking Too Long to Dry
Sometimes your whirlpool dryer is taking extended time to dry the clothes, right? Isn't it frustrating? Or sometimes it doesn't dry the clothes at all.
That determines a problem, and you need to address it by following the steps mentioned below.
Step 1
The first step is to clean the lint screen. That's because it stops the flow. It is preferable to clear the lint screen once each load gets dry.
Step 2
The other thing you should take into consideration is to per cent using more fabric sheets. The reason is that it can block the grille entirely. Therefore, you can use one sheet during each load for efficient functioning.
Step 3
Now that you know other ways, make sure to check the room temperature. Generally, a dryer will need more than 45 degrees of temperature to function correctly.
Step 4
Please don't use the air-only setting to allow the clothes to dry up in a long time. Instead, use the correct temperature setting depending on the fabric type to enable the clothes to dry up in less time.
Noises
Sometimes people address problems that the whirlpool dryer is making different noises. They need to be taken into account, so there is no loss. Check out the steps below!
Step 1
First, examine the dryer from inside if there is any small object such as a coin or buttons.

Empty the entire pockets before using the dryer.
Step 2
Now you have to level the dryer.

Ensure that you turn the dryer counter-clockwise for correct adjustment.

Adjust it until there is no unbearable noise.
Conclusion:
This is how to reset Whirlpool duet dryer for different types of issues. Without a doubt, having a Whirlpool dryer is an excellent option when you want everything to be done with ease.
The machine is highly beneficial in all manners and is a must to buy equipment in every home.
Many whirlpool dryers are available on the market, allowing you to choose the one that suits you perfectly. But once you get the equipment, the only thing you need to do is to reset it.
Sometimes, there may be a troubleshoot problem, so you must know every step to deal with the situation reliably.
Then, of course, if there is a minor issue, you can resolve it at home. But for all this, you should have sufficient information, isn't it?
After reading this article, we hope that you will be able to deal with any troubleshooting problem experienced by your whirlpool dryer.
Our mentioned steps will help you in all matters seriously. Once you know how to reset the machine completely, you will find it easy to deal with it.